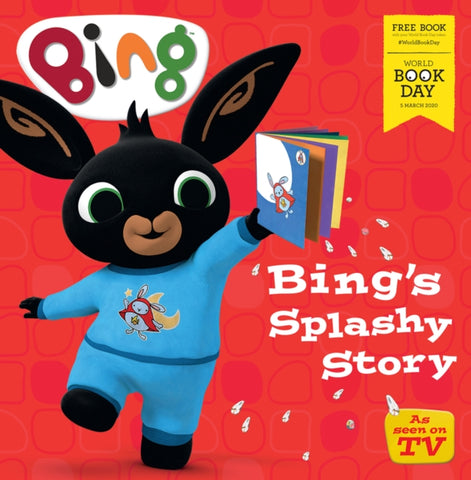 WBD: Bing's Splashy Story
WBD: Bing's Splashy Story
Celebrate World Book Day 2020 with a brilliant new picture book story about Bing!
It's Bing's bath time and he wants Flop to read him his favourite story. But books don't like splashy baths, as Bing soon learns. Find out what happens when Bing's bedtime book gets all drippy-wet and Bing and Flop are forced to use their imagination to finish the story.

A charming new picture book about telling stories, overcoming adversity and the power of imagination. This World Book Day Bing picture book is sure to delight all toddlers!